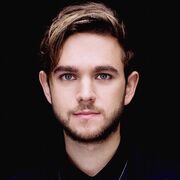 Astley is one of the pixie kings in the Need Series introduced in the second book of the series, Captivate. He is the youngest king to have come to power. He is one of the romantic interests of Zara in the series. His father was the pixie king before him and his mother is crazy. He also attempts to help Zara find Nick.
Astley

Name

Astley

Species

Pixie

Appearances

Captivate, Endure, Entice

Love Interest

Zara
Ad blocker interference detected!
Wikia is a free-to-use site that makes money from advertising. We have a modified experience for viewers using ad blockers

Wikia is not accessible if you've made further modifications. Remove the custom ad blocker rule(s) and the page will load as expected.