Welcome to the Need Novel Series by Carrie Jones Wiki
This wiki is about the famous Need Series by Carrie Jones

The story is about Zara White, a Charleston girl who moves to Bedford Maine after the death of her stepfather to regain her old life. Too bad her life won't be the same ever again....
The Series comprises of Need, Captivate, Entice and Endure. The summaries of each book below come from the author, Carrie Jones' website.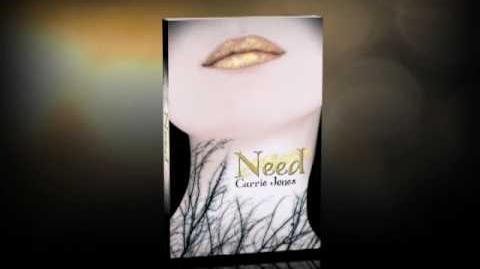 Ad blocker interference detected!
Wikia is a free-to-use site that makes money from advertising. We have a modified experience for viewers using ad blockers

Wikia is not accessible if you've made further modifications. Remove the custom ad blocker rule(s) and the page will load as expected.